Yay!!! Its my favorite time of the week!!!
Time to make new friends!!!
SO if this is your first time joining my blog hop...
This blog hop has no rules... you do not have to follow anyone...(not even me)
I encourage people to follow blog they genuinely love!!!
This is a great way to find blog you had no idea were out there!
I have found some incredible blog and some incredible people I have so much in common with through this blog hope... I hope all of you find the same.
As of last week i started a new tradition... I'm going to feature 2 blog that I LOVE and recommend...(feel free to check them out)
So if you want to play... Add your name to my list, visit some great blogs, grab one of my super cute buttons and have a great Friendship Friday!
And my 2 feature blogs are....
These women go through things I cannot imagine being without my husband knowing he is in danger everyday ...
Take a minute to at least thank a milspouse today!!!
I appreciate what your husbands do for my family!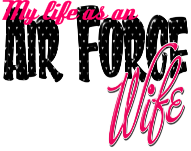 Great News... I have reached 100 Fans on Facebook in 1 week! So thank you to all of you ...
That 22 Yr Old Housewife
Promote Your Page Too
Also do not forget to check out my
giveaway
!