Well this last week accomplished almost everything on my list ... except for my office yet again!!! (im really avoiding that lol)
And this is how i figured out the constant disaster in my living room now that Maddi is crawling! She isn't a 100% ok with this fix... she hangs off of it and screams until someone either goes in there with her or takes her out ... so im not sure if you can really call this a solution ha ha!
So here we are again ... To-Do Tuesday list number 3:
1. Mop all of the floors
2. Laundry (as always: if i didn't put it on here i wouldn't have an excuse to do it)
3. Fix my blog... my blog needs a ton of work after my recent reader/follower survey... and it seems i have quite a bit of work to do.
4. Get some baby food made and in the freezer... (we are running low)
5. Take Bryce shopping for school supplies/ clothes. (*tear*)
I cant wait to hear how all of you did ... and see some nice inspiring pictures!!!
SO you know the routine... grab a button add yourself to the list and lets get some stuff around the house done!!!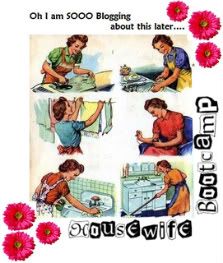 Have a wonderful Tuesday!