Last week I received a shocking picture message from my mom. She had shaved her head.
Now before you think wow shes crazy or images of Britney Spears start flashing in your mind let me explain why.
About a month ago her life long best Friend was diagnosed with Breast Cancer. This friend lives over an hour away and has kids who are all grown and out of the house. My mother who in my mind is one of the strongest women i know... selflessly volunteered to drive her to chemo and sit with her through any and all doctors appointments. It wasn't until my mom received a call from her friend crying. She had began to lose her hair. This is a common effect of chemotherapy, but one of the most dreaded and i think harder to deal with once it actually happens. My mom called me telling my sister and I about the conversation. When talking to my sister she was given one piece of valuable advice... "Mom, you only get one chance to impact someones life, Take it!" The next morning on her way to chemotherapy she saw a salon and impulsively pulled in. Despite the looks of confusion and judgmental stares she sat in the chair and removed her hair.
When she arrived at the chemotherapy appointment she describes her friends reaction as instant surprise followed by a whirlwind of emotions and disbelief. Her friends family said that she had shaved her hair herself and had tried to cover it with an old scarf, she cried all night and hadn't taken the scarf off, not even to go to bed. When my mom and her had a moment alone she finally removed the scarf crying she asked my mom for help to retie it correctly. It was at this moment my mom knew she had done the right thing. She had given her friend one ounce of comfort through this horrible situation.
It has been a difficult adjustment for the family as well as my mom. She has had days ending in tears. She has experienced some cruel behavior that has baffled us all. One women actually asked her if she was some sort of religion and when she replied no the women laughed hysterically at her and walked away without any further explanation from my mom. When she is not dealing with staring, new found "compassion" because they think she is the one who is sick, or judgmental comments from those who are not understanding she is dealing with little frustrations like learning how to tie a scarf.
This has if nothing else impacted the family by making us rethink how we look at others, how we judge without knowing or understanding what the circumstances are and reconsidering exactly what we can do or give to people. I have a 4 yr old brother that after a few days of getting used to it and asking repeatedly every morning "Did your hair come back yet mommy?" he asked her "Mom, is your hair all you can give her to make her feel better?"
This has been one tragic circumstance turned into one amazing life long lesson for our entire family. I thank God everyday for such a strong mother. She continues to amaze us with her strength everyday and this is in fact one of her greatest achievements and testaments of her faith in God. Let us all rethink our judgments and reconsider what we can do for someone else.
"you only get one chance to impact someones life, Take it!"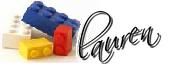 We are also hosting a give away for the motivated mommy over at
GUM
so check it out!!!
Happy Wednesday!