SO as a stay at home mom of two young children it is very very rare i get to go out without kids... well last night i got to go see the Beauty and the beast musical (which might i add was the most amazing musical i have seen thus far!!!)without the honey or the kiddos. I was very excited... so being the good mom that i am(not to toot my own horn or anything...) but being the good mom that i am i made sure dinner was ready and the house was clean before i left... gave the kids a bath early and made sure everyone had napped and was in a good mood! Well i didn't get in until midnight and everyone was fast asleep (as they should be) and went straight to bed... this morning when i got up i awoke to ... well... how should i describe it... maybe there are no words... so ill just show you ....

Couldnt throw away last nights snacks???
Notice that we own a dishwasher... (which i made sure was empty by the way ... so all they would have to do was put the dishes in there!!! and notice i left the detergant out on the counter so they could start it!!!!!)

This just ... there are no words.... lol
Apparently ... my breakfast table is now a dirty clothes hamper...


I mean really boys ... is this necessary? and if it is... and yes you had fun... shouldn't you take a few minutes after all the fun and at the end of the night to pick up????? I do!!!! lol I guess they had fun though!!!!

And if you get the chance to see the Beauty and the Beast musical i highly highly recommend it!!! It was amazing and breath taking and so much more than i expected!!!!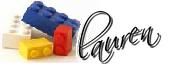 O and one last note a big big big thank you to all who participated in my Friendhip Friday blog hop!!! EVen with all of the technical difficulties it was extremely successful and i hope to see everyone and many others next friday!!!