My best friend in the whole world
Alia
has recently found out she is having her third baby!

(I know I am super excited too!)

We got to talking the other day about her birthing choices. She had her first two babies with the help of an epidural and was talking about the possibility of having this baby natural.
I have personally experienced both avenues and cant say that I have a preference. Both experiences were completely different and special in their own ways... I will say that if it weren't for Nick my natural birth would not have been possible. He was an amazing labor partner, birthing couch and overall a great "doula", he was kind, loving and patient. The only two things I would ever suggest to a women who wants to attempt a natural birth is labor in the tub, and have an amazing partner.
With not having been much help to her... I took it to my readers. I opened up a
Facebook Discussion Board
and got some amazing feedback on both avenues. Here is some of what I got back:
I had both of my girls with an epidural, but both were still very different experiences. With my first, Lexi, I was induced, so I got my meds before I experienced any true labor pains and the epidural worked so well that I couldn't even tell she was born. Amazing. With Madison, I went through hard active labor for about three hours at home before going to the hospital and during that time, all I could think about was the painful contraction that was happening or preparing for the one that was about to happen, NOTHING ELSE! Once we got to the hospital and received my epidural, I was able to relax, smile, and enjoy life again! lol I always hear no med moms say they don't want to be out of it while they have their baby, but it was not like that for me at all. I had complete presence of mind the entire time and after was all there. haha. I just think of it like this, if you knew you were about to go through any other painful procedure in life, you always take the meds! I don't know anyone who would get their wisdom teeth taken out with out meds, or try to pass a kindey stone without some pain killers. Having a child hurts, we know that, why go through that if you don't have to and it has no affect on your baby? -Bekka

I had both my babies with no meds and would do it again. If baby number three comes it will be no meds for me. I want to be up and moving untill it is time to push. Both times I labored standing up either swaying or walking. I just tried to relax when the contraction came and did not fight it. I did some practicing before the labors. I just put myself in a zone and don't talk to anyone and try to keep a clear mind. Walking through them helped me. -Jill
I got an epidural with both my kiddos. I must say "good for you" to all the mommies that have gone natural but it definitely is not for me! With my 1st I was in labor for 18 1/2 hours and got my epidural 12 hours into it. It was the perfect epidural, I LOVED giving birth and was able to enjoy each moment. With my 2nd (6 weeks ago) I was in early labor for 2 days! Then when I switched over to active labor it hit HARD and FAST. In the 12 hours I went without meds during my first labor, I never experienced pain like I did with my 2nd.
As soon as I got admitted I was begging for my epidural, in fact I couldn't wait and asked for IV meds before the Epidural lady could get there! ( I would not reccomend this, it made me groggy between contractions but didn't do a darn thing to ease the pain!) Well I got my epidural and again it was perfect. 6 hours of labor this time and I was able to sleep since I hadn't slept n 2 days, then 2 1/2 pushes and he was out. I was laughing because I couldn't believe how fast it went, and just kept saying how cute my new lil man was! The atmosphere was so happy and light and I enjoyed every single second. If I was in SERIOUS pain from natural child birth I know I couldn't have enjoyed it as much as I did. Knowing that the epidural doesn't affect the baby make me very much PRO epidural :-) You don't get an award for going natural and God gave man wisdom to create the epidural so I am going to take full advantage! -Seana
I think every mom should get to hear "good for you" and "i have a lot of respect for you" REGARDLESS of if they had a natural, epidural, or C-section. I hate that it's looked at as this noble act when moms go all natural when the reality of it is, we are ALL noble and deserve praise for bringing a baby into this world. Notice how no one said to someone who had an epidural "GOOD FOR YOU!" I am reading all these birthing stories of women trying to JUSTIFY why they got an epidural... when in fact, they shouldn't even have to explain! It is still just as beautiful and wonderful a process as a natural delivery. Notice the women who did it "all natural" only typed a sentence or two and you can just hear it in their typing (yes, HEAR, lol) that they feel more proud than the rest. It tears me up inside when a woman gets an epidural and feels like she has failed somehow. I think society (mostly moms) need to be a little more supportive of one another of whatever route they choose. So as for me, I am PRO natural, PRO epidural, and PRO C-section -Kristin
So I am extending the question to you fellow mommies and birth partners, Is it completely Unnatural to go natural this day and age when drugs are so readily available?
I would like to take a second to agree with Kristin and congratulate and say "good for you" to every mother out there. Each and every birth story is miraculous and amazing in its own way.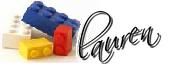 PS If you are a mommy reading this post ... I hope you will check out my current
It ends this week and there are very few entries... (which means there is a good chance to win *wink *wink)