(Or depending on how long it takes me to write this post afternoon or good evening!!!)
Yesterday the pumpkin spice latte was available at Starbucks, the breeze outside is getting cooler by the day, and these are just a few of my favorite signs that the new season is just around the corner!
Here are a few of my favorite things I am recommending for you to try for fall...
(Along with a few give aways to get you ready for this fall season!)
1.
The pumpkin Spice Latte(actually any of the pumpkin spice drinks at Starbucks they now have the Frap, Mocha and of course the latte). These drinks always put me in the mood for some fall cleaning, decorating and scarf shopping!
2. Tammy's Funky Flowers. Now when I first had my daughter I saw all of these women walking around with their babies with these huge flowers on their heads... and I thought to myself ... now thats just ridiculous. Who would do that? Well... ME ha ha I found Tammy's Funky Flowers through a recent blog hop and fell in love. She sent me one to try and not only did the flower she sent blow my expectations out of the water both my friends and I became obsessed. Everyone was asking to borrow Maddi's flower and even My honey loved how it looked on her. Everywhere we go people oooh and awww over my daughter and her pretty flower. So I am announcing this to be the new "IT" place to get your fall flowers.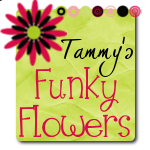 3. Mother Goose Collections.(Children's Boutique) You are probably familiar with this since it was featured as my last give away. But since the give away I placed a rather large order from her for some cute fall clothes and I love them. My favorite part about
Mother Goose Collection
is she creates anything you want. I sent her a novel size email asking if she could make a number of things and together we created (well she created) the most amazing outfits, Here is my favorites of my huge order:
4. The Rattles:
The Rattles
Is a new children's Music Cd that I have recently discovered. I love it! Its adorable. It not the cheesy music that you normally get, its sort of is a mix between the Beatles and some classic oldies. My kids loved it Maddi danced and Bryce learned all the words... and I didnt want to shoot myself after listening to the Cd 3 times in a row!
5. Scentsy: I am new to
Scentsy
candles but now a believer. I didn't understand what the purpose was or why they were all the craze until I recently tried one. IT WAS AWESOME!!!! I love the ambiance it provides almost acting like a night light while of course making the room smell great! I also loved that the few times I felt the house and couldn't remember if I had turned it off or not... It was ok! I personally am super excited to try the new fall scents like the Carmel Spice!
SO now as you can probably guess.... Thats right.... I want you to win some of these items!!!! Every day starting tomorrow I will Post a new posting for some of the items in my fall favs list! SO keep your eyes peeled!!! Also I hope you share with me some of your Fall favorites, if it weren't for the Blogging world I wouldn't have found most of these these items!!! So please do share :0)
Have a wonderful Tuesday!