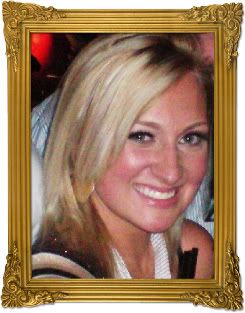 I'm the 20-something momma of two beautiful babies.
I am new to staying home after we decided it was better for the kids a little over a year ago.
I am a weekly Columnist and Albuquerque Ambassador for Galtime.com
I was previously a work-a-holic single mom.
My mom is my best friend and my family is my world.
I am a sucker for a good reality TV show.
I am a scrapbooking fanatic.
I hate laundry but love to vacuum.
So follow me on this crazy hectic life of a domestically challenged New SAHM trying to find her way.
Nick is the man of my dreams.
He and I went to high school together but never dated.
He went to college at Texas Tech in Lubbock, TX
and when he came home we ran into each other and the rest is history.
He is a wonderful dad to my son and loves his daughter with all his heart.
He is an engineer and races motocross.
He is my handsome strong boy.
He has been through a lot. ( I blogged about this
Here
)
I am lucky to have him and cherish every day with him.
He is head over heels in love with his baby sister.
He followers her everywhere, has to always be near her and cant stand to be away from her.
He love super heroes, collects rocks, and plays golf.
He will be in kindergarten in the fall and cannot wait to ride the school bus
.
Is the newest member of our family and is already over a year old.
She is very outgoing and wants to do everything her brother does.
She is walking and running and completely fearless and has her daddy wrapped around her tiny finger.
She loves watermelon, necklaces, shoes, purses, and and anything she can steal from her brother's room without him noticing!
She is developing her personality and finding herself very quickly.